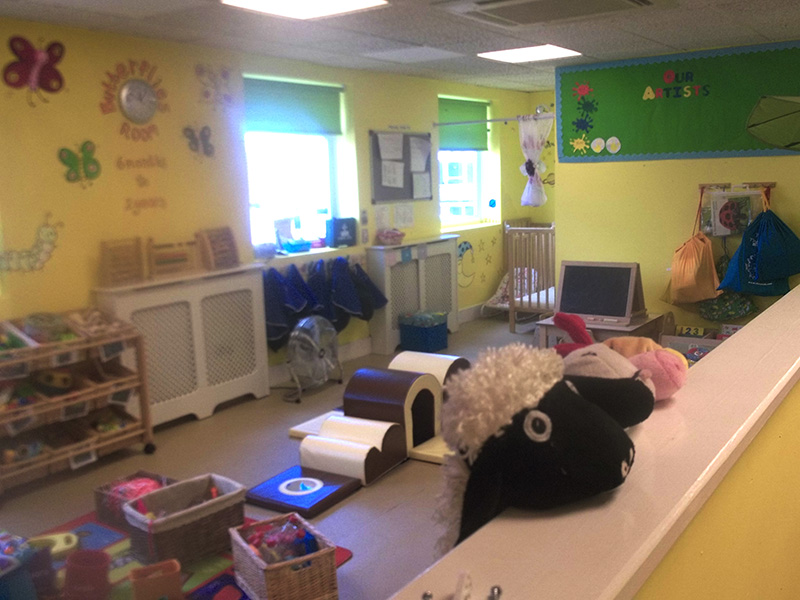 Our 6months – 2years room is an open plan design and equipment's are laid out appropriately to enable all children to freely choose and explore themselves independently.
There are various activities like sticking, messy play, painting, role-play, story times and singing which enable the children to develop their own interest and learn in the process.
Most of our activities are child-led which encourages children to learn as they play and an adult is always there to guide them through their learning experiences to develop their knowledge further.
The Early Year Foundation Stage Framework is used as a guide to plan for each child's individual developments and next-steps. This is organised through adult-led activities planned by the key-person.
All information of the child's learning process is documented in the child's ' Online Incredible Journal'. Parents / carers can access this Online Learning Journal any time they want. This enables parents / carers to monitor what their child is doing at nursery and also follow their progress at all time. What is good also is that parents can also add their own observations from home.
There is also a daily feedback book for each child, which contains information about the activities the child was engaged in during the day. This allows all parent's to monitor their child's day and progress at the nursery.
To respect the privacy where children are still in nappies we have a private nappy changing area. We will also support you to potty train your child if you have already started this routine at home.
More Images of 6 months to 2 years